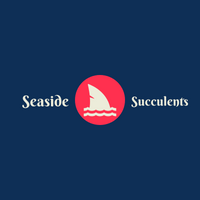 Welcome
Seaside-Succulents.com was created to showcase the many plants that I love.  All are offered for sale in the online shopping cart. Many items are seasonal and will be available again soon. I am constantly updating with different varieties of succulents & cacti, more sizes to choose from, and any plant pots or other accessories that I absolutely love!
-Cheryl
I love Seaside!  Just got my PKG today everything was perfect and I LOVE my bonus haworthia!  Thank you so much💕😊

Chelsea S
Just placed my second order with y'all--the plants in my first order were fabulous, great size, great prices, fast shipping!!

Tina B.
Got my order from you & have never gotten something packaged so well!  Thank you!

Drava K.
Succulents & Cacti are fun to plant, easy to grow, and exciting to watch as they mature.  Many will develop different colors at various growth stages.
Thank you for visiting my new website.  New plants and new updates are added here almost daily so bookmark me and come back soon!
---Cheryl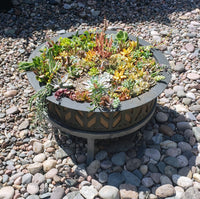 I want my plants!
All orders are processed and ready in 3 to 5 days.  Many times orders will ship much faster.  USPS Priority Mail generally delivers in 1 to 3 days, however, during COVID-19 & holidays shipping times may vary. Please open and water immediately. 
We offer the following ways to receive your order:
Thanks for visiting Seaside-Succulents.com